THE MOST RELIABLE BROADCAST VIDEO SERVER
Piko Video Server Software for live, 24/7, automated playout of mixed video formats from SD to 4K on PC.
Broadcast up to 4K / SDI / IPTV.

Open, reliable, flexible (all formats, all codecs including MXF) and immediately ready to use.


New Graphics Engine, Animated Logos, Crawls, Effects, Clocks, ready for Coming Next and Credit Clips...
Soon , intégrated Traffic Management Light. (Ask for more details)
VDCP Available for PIKO VIDEO SERVER : Convert PIKO in remote Broadcast Video Server.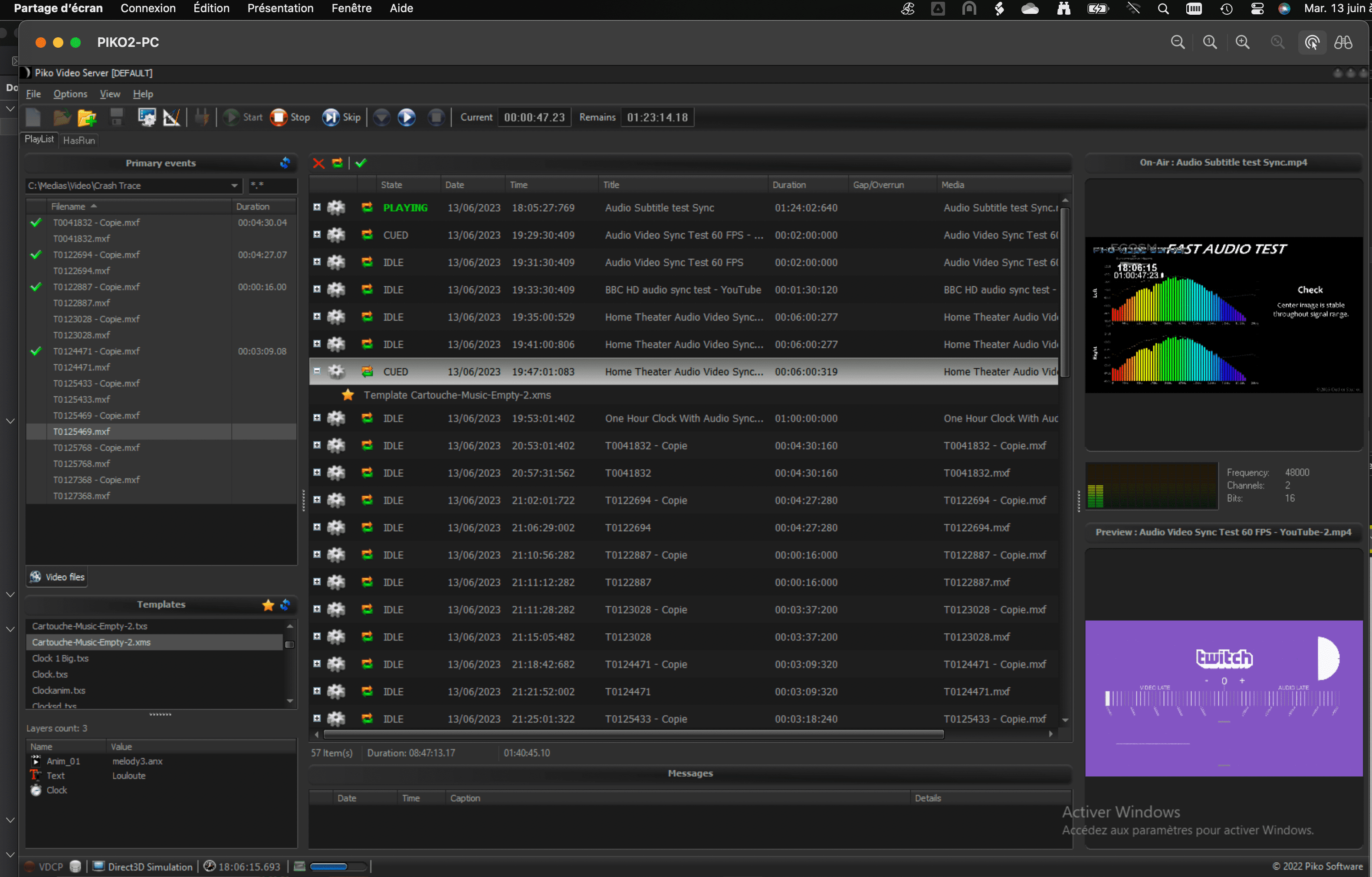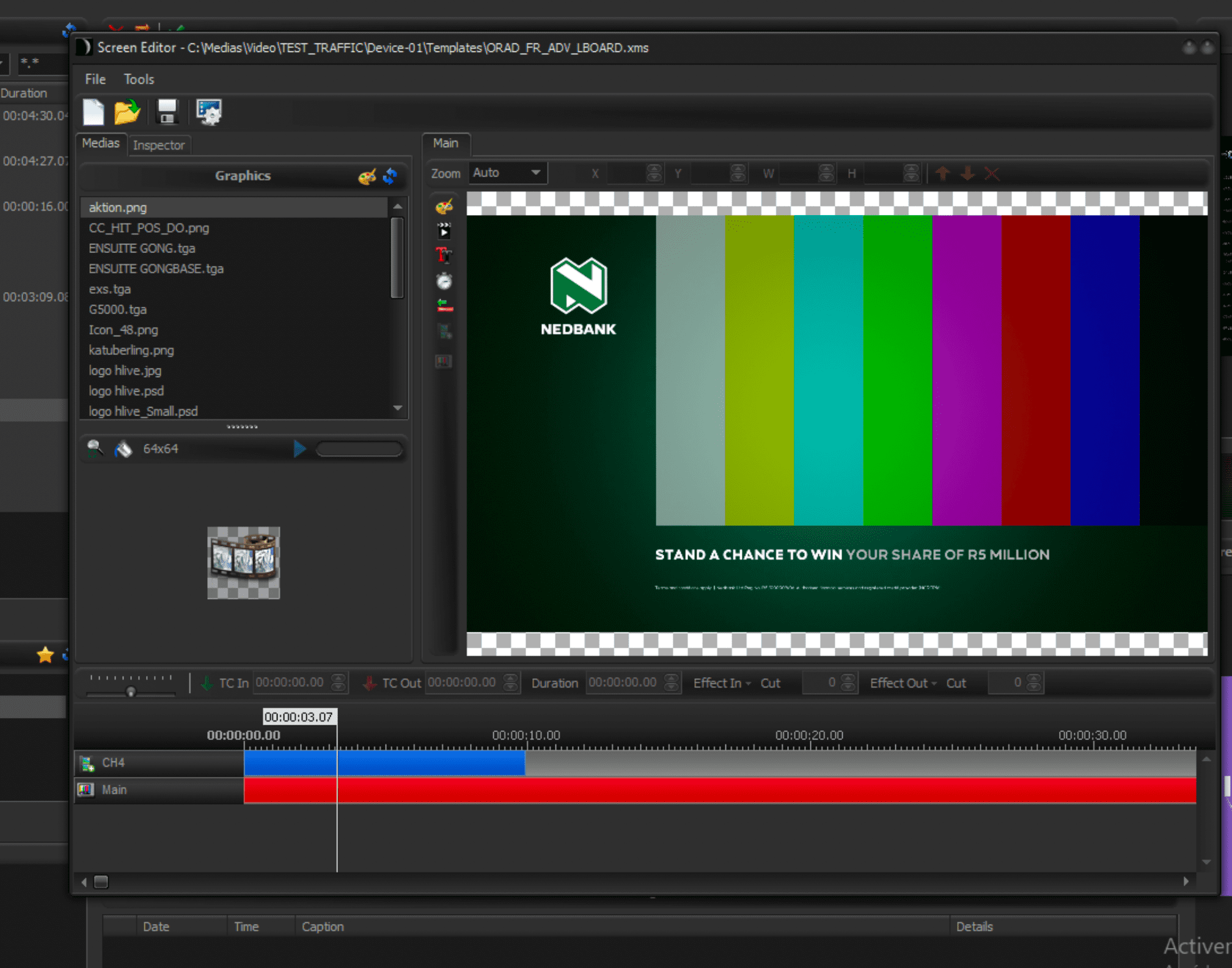 MULTI CHANNEL INGEST ON ONE PC
With Piko Recorder, we are offering to our customers a cost effective way to capture video from SDI or IP sources. No media transcoding, re-linking or re-rendering is required.
MAIN FEATURES
Record multiple streams on one PC With Piko Recorder you can record up to 8 streams of HD video on one single equipment . And the limit is only the CPU (and the storage of course). Doing a multi cam ingest is very easy with the gang record.. Piko provides flexible software and hardware solutions for Digitizing video from SD to 4K in single or multichannel configurations on PC. Multiple codecs and zero setup are some of our features.
Customise your presets. Piko Recorder comes with Audio/Video presets, so you can get going very quick. Most users will be satisfied with the Recommended Presets but in case you want to fine tune your settings, you can just build your own in the Custom Presets...
Use IP (UDP, RTP, RTSP) as Live Input or video outputs For Video Server or Video Recorder. Encode to multiple bit rates and formats. Customize your presets. Record to multiple Destinations (Local, FTP, Amazon S3). Built-in integration with Amazon S3.
HOW TO GET AND USE A LICENSE
HOW TO CHECK THE PRESENCE OF VIDEO FILES
HOW TO SELECT VIDEO REPOSITORIES
HOW TO SET THE TYPE OF START FOR A LINE
HOW TO LOOP LINES BEFORE A TIMED EVENT
HOW TO CREATE A BASIC GRAPHIC TEMPLATE
HOW TO ADD LOGOS / GRAPHICS TO EVENTS IN THE PLAYLIST